IPAC'17 is the eighth International Particle Accelerator Conference, a conference that rotates annually between Asia/Oceania, Europe, and the Americas. Since 2010, IPAC has been the premier event in the field of particle accelerators, attracting over 1,500 scientists, engineers, and students from accelerator laboratories and universities around the world.
ESS ERIC is pleased to host this edition between May 14 - 19, 2017. The conference will be held at the BELLA CENTER, located in Copenhagen, Denmark.
Dress code
The dress code during the conference is business casual and casual on the excursion.
Official Language
The official working language at the congress is English and no translation is offered.
Local Transportation
Please see the difference options (metro, train, taxi) from the airport explained here: http://www.visitcopenhagen.com/copenhagen/transportation/and-airport.
Please check www.m.dk and www.rejseplanen.dk for further information.
A taxi from Copenhagen Airport to the venue/city centre is approx. DKK 250 (no extra charges for suitcases).
Passport and visa
The entry formalities for the Kingdom of Denmark vary according to the country of origin. There are no visa requirements for EU passport holders. Other congress delegates are asked to address enquiries about entry and vaccination requirements to the travel agent or to the local Danish Embassy / Consulate / Representation in the home country. All foreign citizens must be the holder of a valid passport. Further information can be obtained on www.um.dk/en.
Letter of Invitation
The congress organisation will be pleased to send a formal letter of invitation to delegates requesting an invitation letter for visa purposes. It is understood that such an invitation is intended to help potential delegates to raise funds or to obtain a visa. This does not imply a commitment from the congress organisers to provide any financial support. The organisers may ask for reference letters from people asking for formal letters of invitation at their discretion. For more information, please contact participants [at] discongress [dot] com (DIS Congress Service).
Liability and Insurance
Participants are requested to arrange for their personal travel and health insurance. Neither the Organisers nor the Congress Secretariat will assume any responsibility whatsoever for damages and/or losses of any kind which may be incurred by the conference delegates or by any other individuals accompanying them, both during the official activities as well as going to/from the conference. Delegates are responsible for their own safety and belongings.
Emergency Services
Police - Ambulance - Fire Brigade     * Dial 112
Climate
In May it is spring in Denmark. The weather is normally very pleasant but an umbrella may be useful. Daytime average temperature is around 16ᵒ C, evening temperature around 8ᵒ C. For more information, please see: http://www.dmi.dk/en/vejr.
Currency and money exchange
The currency in Denmark is Danish Kroner (DKK). 1 Euro is approx. 7,43 DKK and 1 USD is approx. 6,93 DKK as per April 2017. Most shops and restaurants accept Euro, but at a higher rate. Credit cards are widely accepted – also in taxis.
Banks
Normal banking hours are from 10:00 to 16:00 hrs. Monday to Friday. On Thursday banking hours are extended to 18:00 hrs. Extended banking facilities are available at Copenhagen Central Railway Station 7 days/week between 07:00 and 21:00 hrs. There are ATMs usually located in connection with a bank branch, which accept a variety of international credit cards. The cards accepted are indicated on the dispenser.
Shops
The shops are open from 09:00/10:00 to 18:00/19:00 hrs. Monday through Thursday and 09:30/10:00 to 20:00 on Friday and 09:00 to 17:00 on Saturday/Sunday.
Tips
Tips are always included in the prices given in taxis and restaurants in Denmark. Tipping is not expected but appreciated.
Smoking ban
Smoking is banned in all indoor public places and restaurants in Copenhagen. The congress is a no-smoking event and smoking is not permitted at the venue.
Electricity supply
Electricity is supplied at 230 Volts A/C, 50 Hz cycle. The outlet/plugs are of the so-called type K.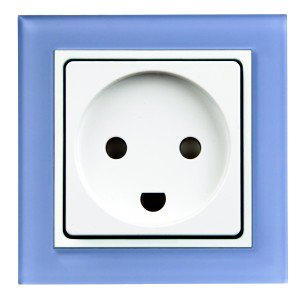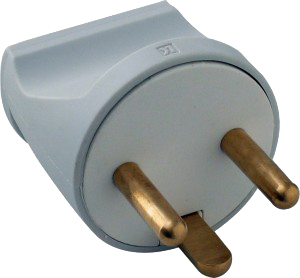 Changes
The Organisers reserve the right to adjust or change the programme as necessary.
For further information about Copenhagen, please visit www.aok.dk/english or www.visitcopenhagen.com/copenhagen-tourist